Learn about Avondale Nissan a Avondale Arizona dealership

Welcome to Avondale Nissan
Think about the traditional car buying experience. Now take that thought that formed, and leave it at the door when you walk into our dealership. We take great pride in providing a completely new experience for our customers. Whether you are dealing in the new or used car sales area, service department, or finance office, the experience is solid across the board.
But how does one car dealership differ from the others out there? For us, it's the people that make the difference. When you surround yourself with good people, typically good things will happen. That's the philosophy here as well. We hire people that are not only experts in their field, but good citizens. That way, we know every one of our customers is getting treated with respect and in a fair manner. Hearing about positive customer experiences is what truly drives us here at Avondale Nissan.
Beyond the people, we have the best equipment for the jobs that need to be done. This starts with our selection of new cars – as we know that Nissan is producing nothing but winners. But on a dealership-specific level, the service center is also full of the most technologically advanced equipment to assure that the job is done the right way. We continue to implement the latest and greatest equipment and procedures to assure that the best possible result is always achieved.
So go ahead, stop in and see what we have to offer. But if it isn't convenient to stop in today, we'd also love to hear from you on the phone – or through this site. Give us a chance and we won't let you down!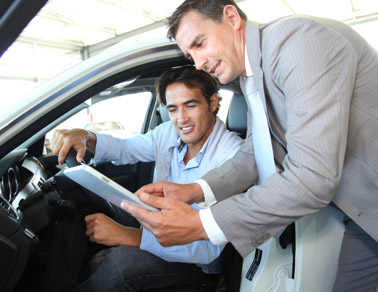 New and Certified Used Sales
It's such a great time to be a Nissan dealer. Have you seen the innovative vehicles the company is coming out with? If not, check them out in our selection of new cars in Avondale. And if you have questions, feel free to contact us. Our staff is full of people that consider themselves experts in all that is Nissan. In fact, it seems that they are a little too involved sometimes… Not in a scary way – they just really love the Nissan brand.
In addition to the new cars, we also have certified used cars in Avondale on the lot. We understand not everyone has the funds for a new car purchase. And even if you do, we also know there's nothing wrong with buying used. And with our Nissan certified used cars, you can buy pre-owned without the worry that goes along with it. Again, let us know if you have questions about certified used cars in Avondale. We have some pros in this area as well!

Certified Pre-Owned Inventory
Get Service From The Best
We don't like to brag about ourselves, but we figured the 'About Us' page was probably one of the best places to do so. So we've already told you about our exceptional lineup of vehicles. Well, our service department is nothing to sneeze at either!
We have a huge selection of parts in stock. But it's possible that we won't have the exact part you need today. (After all, anything is possible, right?) The good news is, even if we can't come up with it today, we can order it for you and have it in your hands in almost no time at all!
It's not fun getting your car serviced. But to get the most out of your automobile, it needs to be done. Our professional staff is among the best in the business, meaning they can get you in and out quickly. And if it's a bigger project, no sweat there either. Through the years, these staff members have seen it all when it comes to cars. So get in touch with us and get your car serviced in Avondale, AZ.